click a picture for more information!
Blue Jay Racing, or Hopkins Baja, is a team of undergraduate engineers at the Johns Hopkins University. Student team members take part in designing, building, and racing a single seat off-road vehicle against approximately 200 teams representing university engineering programs from 14 nations. The award-winning program, founded in 2004, offers young engineers an educational experience that goes beyond what the classroom can offer. In addition to technical knowledge gained during the design/build process, students also learn critical team-building skills which will be extremely important in the development of each individual's ability to become leaders in academia and/or industry.
Baja SAE is one subset of a series of collegiate design programs put on by the Society of Automotive Engineers. The Baja SAE program, modeled loosely on the Baja 1000, challenges students to design, fabricate, and pitch a vehicle designed according to strict rules and capable of handling extended exposure to harsh terrain. Three competitions are held annually at the end of each school year, in which student teams from across the global showcase their technical and professional prowess. Competitions span a four day period, in which each team's vehicle is inspected, assessed based upon quality of design,  cost of production, and viability as a product in market, and raced against the other vehicles in the competition. These racing, or "dynamic", events are designed to push each car to the limit, and include a maneuverability course, drag-style acceleration run, hill climb, obstacle course, and four hour endurance race.
If you are a student interested in joining the team: contact us! Although the majority of our team members come from a mechanical engineering background, what we do has applications in computer science, electrical engineering, management, business, and so much more! Almost none of our members join the team with any experience whatsoever, we teach you from the ground up! Baja is an incredible experience, and we urge everyone to try and get involved if interested.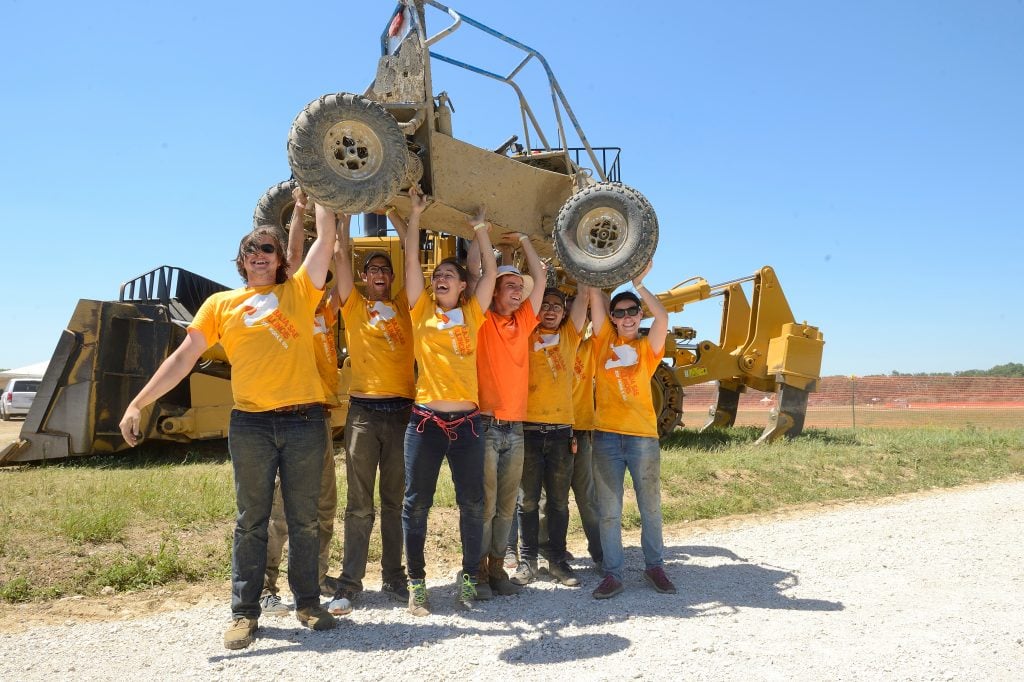 Because Blue Jay Racing is a student organization, we rely on the kindness of people and companies that share our passion for applied engineering education to allow us to continue doing what we do! Offering support to our organization not only allows the team to take on bigger projects every year and improve, but it also ensures that such an impactful program for young engineers stays alive. We offer varying perks to team sponsors at different levels; for more information, click below to check out our sponsorship information page!